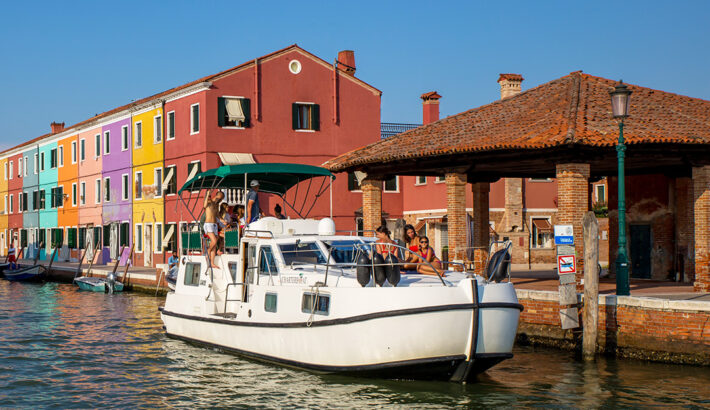 NEW BOAT: LICENSE REQUIRED: TIP TOP L
NOT ALL THE HOUSEBOAT ARE SLOWPOKES
improved comfort and performance
A Rendez vous Fantasia's project of Italian construction:
soon the new model will be available
Tip Top L
WE HAVE FOLLOWED YOUR ADVICE
Many of you, houseboat lovers, have pointed out the need of a more powerful boat, that allows a better maneuverability.
We present you the new Tip Top L: with a more powerful engine and greater speed, it will better support currents and wave motion, for safer and easier navigation even at sea.
It will allow you to fully enjoy your houseboat holiday!
A boat with versatile interiors, paying attention to the privacy of guests;
designed to offer maximum comfort and adapt to the needs of different crews:
recommended for a family, one or two couples.
Finally, its faster navigation with the wide interior and exterior spaces, typical of houseboats, make this boat really unique.
A nautical license is required.
Discover the new boat