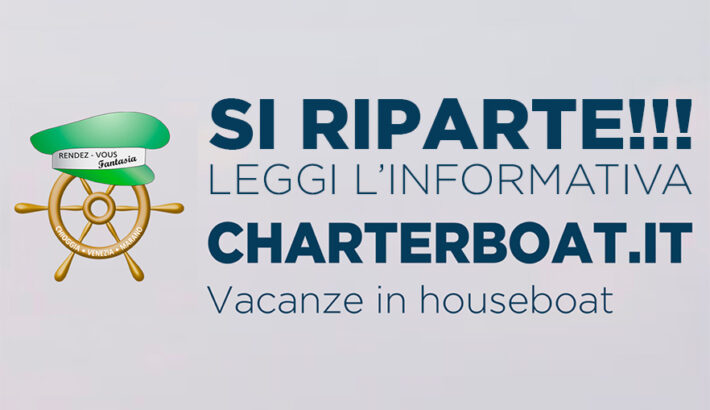 Dear Customer,
we officially announce that navigation has restarted!
Finally, after this period of pause, thanks to the clearly improving situation, the Ministry of Infrastructure and Transport has provided guidelines to regulate nautical transport and bathing.
We are keen to ensure compliance with the rules, such as:
avoid close contact,
constant cleaning of the hands,
sanitizing houseboat environments after each use,
sanitation of common areas,
nose and mouth protection for the staff.
Anyone renting a boat must follow the same precautions as a private yachtsman.
We therefore invite you to check the guidelines of the Ministry of Nautical Transport and Bathing, at the link:
https://www.mit.gov.it/comunicazione/news/fase-2bis-linee-guida-mit-per-il-trasporto-nautico-e-la-balneazione
Houseboat Charterboat.it – Rendez vous Fanstasia
Sail. Dream. Discover.